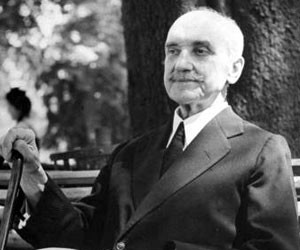 To Winifred M. Bronson
Via Santo Stefano Rotondo, 6,
Rome. March 26, 1948.
The astronomer can survey things better if he doesn't become a planet.
From The Letters of George Santayana:  Book Eight, 1948–1952.  Cambridge, MA: The MIT Press, 2008.
Location of manuscript: The Bancroft Library, University of California at Berkeley.