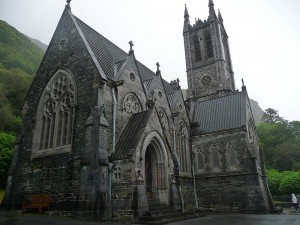 To Charles Augustus Strong
Cortina d'Ampezzo, Italy. September 11, 1924
How classical you have become! No wonder, with your residence in Italy and your Latin reading. But aren't you going rather far in condemning flying buttresses? No doubt the motive was only economy—economy in carrying out an extravagant plan; and you may condemn this as not worthy of Aristotle's magnanimous man. But I have always believed that the frankness of exhibiting such a device, and using it decoratively, had been rewarded by the effect. Sometimes the light and shade play wonderfully among those buttresses, and the labyrinthine effect is in itself poetical. As to thin columns, I agree: I have never liked them. When people speak of "lightness" and "clarity of design" in Gothic churches, I feel that they are picking out the faults: the true beauties are loftiness, intricacy, mystery, and tenderness of detail, so that one lovely nook after another is found nestling in the vast ill-defined whole. "Clarity" should go not with "lightness" but with elegance and modesty on the human scale.
From The Letters of George Santayana:  Book Three, 1921-1927.  Cambridge, MA: The MIT Press, 2002. Location of manuscript: Rockefeller Archive Center, Sleepy Hollow NY