Through the generous support of the Indiana University School of Liberal Arts (SLA), the Santayana Edition edits and publishes the works of George Santayana. SLA provides office space and pays full or partial salaries for David Spiech and Martin Coleman. We remain deeply grateful for past support from the National Endowment for the Humanities (NEH).
In recent years retirements and financial vicissitudes of the school have reduced our staff from five to two. We have been fortunate to find helpful part-time help among students and experienced editors. Your support can help us fund vital staff positions and continue the progress we have made in publishing The Works of George Santayana. Having completed more than 20 of the projected 32 books (arranged in 20 volumes, some consisting of multiple books), the entire critical edition could be published within 15 years with adequate staffing.
The button below links to the Indiana University Foundation page where donations to the Edition can be made securely online.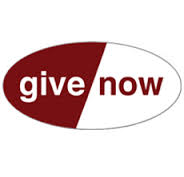 You may also choose to establish a recurring electronic funds transfer. This convenient method of supporting the Santayana Edition reduces processing costs for the Indiana University Foundation. If you prefer to establish your electronic funds transfer through the mail you may download and print this form (PDF) and return it to the Indiana University Foundation at the address on the form. You may also mail checks to Santayana Edition, 902 W. New York Street, ES 0010, Indianapolis, IN 46202, USA. Or you may call the Indiana University Foundation at 800-558-8311 or email the Foundation now.