Through the generous support of the Indiana University School of Liberal Arts (SLA), the Santayana Edition edits and publishes the works of George Santayana. SLA provides office space and pays full or partial salaries for Kris Frost, David Spiech, and Martin Coleman.
We also have been awarded a grant from the National Endowment for the Humanities (NEH) with which to fund an additional editor as we have done for over the past ten years.
The NEH grant includes $40,000 of matching funds, that is, money released to the Edition as it is matched by donations. Hence, we are actively soliciting private gifts by which we can claim the full offer of funding from the NEH by 15 May 2015.
Your support would help us continue the progress we have made in publishing The Works of George Santayana. We now can reasonably expect the completion of the 20 volumes of The Works within the next 15 years.
The button below links to the Indiana University Foundation page where donations to the Edition can be made securely online.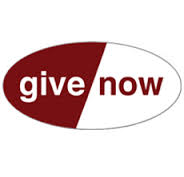 You may also choose to establish a recurring electronic funds transfer. This convenient method of supporting the Santayana Edition reduces processing costs for the Indiana University Foundation. If you prefer to establish your electronic funds transfer through the mail you may download and print this form (PDF) and return it to the Indiana University Foundation at the address on the form. You may also mail checks to Santayana Edition, 902 W. New York Street, ES 0010, Indianapolis, IN 46202, USA.